Blockchain technology is proving to be a very secure, decentralized medium for currency exchange that is now getting embraced by larger financial institutions (ie JP Morgan Chase, Citibank, Mass Mutual), especially in tech-forward cities like Austin. Even Tesla is an accepter and holder of Bitcoin!
When held in an individual crypto wallet, it is less of a target for potential hackers than larger, centralized financial institutions and brokerage firms.
Also, many are seeing it as a great hedge against inflation so that hard-earned money acquired over one's lifetime is less likely to deflate from decisions by the Federal Reserve.
Current Treasury Secretary and former chair of the Federal Reserve, Janet Yellen, has even stated that cryptocurrencies and digital assets have the potential to "improve the efficiency of the financial system".
For all these reasons, Lakeway Cosmetic Dentistry would love to make this currency usable for any dental procedure that our office offers.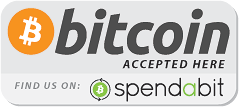 ---

Easy Payment From Your Smartphone
1. Call in or fill out a form to schedule your free consultation.
2. Intake and procedures are the exact same, done by a skilled technician.
3. Payment is made through wallet exchange with Dr. D'Alfonso
Or Schedule an Appointment Online
---
Frequently Asked Questions
What treatments and procedures can I pay for with cryptocurrency?
Lakeway Cosmetic Dentistry will accept Bitcoin or Ethereum for any dental service that can be paid for with regular currency (USD). For example, if you are paying out of pocket, or if your insurance does not cover the full cost of treatment, the remainder can be paid with cryptocurrency.
How is payment with cryptocurrency made?
Payments are made quickly and easily using crypto wallets, such as Coinbase, which allow an exchange of cryptocurrency from smartphone to smartphone with a simple QR code scan. 
What are the benefits of paying with cryptocurrency?
Cryptocurrencies, like Bitcoin and Ethereum, may protect consumers against inflation caused by Federal Reserve decisions and are less of a target for potential hackers than financial institutions. Additionally, Bitcoin is faster to pay with; no more waiting 2-3 days for payments to process.
We Can Submit Your FSA/HSA To PPO Insurance
At Lakeway Cosmetic Dentistry, we're here to assist in making your dental care financially manageable, even though we do not directly accept dental insurance. We can facilitate the submission of your Flexible Spending Account (FSA) or Health Savings Account (HSA) payments to your Preferred Provider Organization (PPO) insurance company. Often, this process results in your insurance company reimbursing you for a portion, and sometimes the majority, of your dental expenses. To understand more about how we can help you leverage your insurance for dental work payments, please contact us today.
Financing & In-House Insurance Plans Available
At Lakeway Cosmetic & Family Dentistry, our goal is to help you attain the smile of your dreams, whether it's bringing back the brilliance of your past smile or crafting the one you've always envisioned. We recognize that cost is a significant consideration, which is why we've developed various financing options to accommodate different budgets. If you're without insurance, don't worry. Our in-house dental insurance and structured payment plans offer an uncomplicated, flat-rate solution that covers several checkups and procedures throughout the year. Discover more about how these options can make your ideal smile a reality below.
In-house Uninsured Plans Available